This is a pic of my mid-80's Trans Am. It's run a best ET of 1.081, RT -.049. Oops! Pinion/Crown = 10/56. Total weight 126.8 grams. Typical ET is the very low 11's, you can just about bet it'll run 11.01 to 11.09 everytime. I'm not a modeler by any strech of the imagination. This car has been through 3 final paint job's, and currently wears red primer.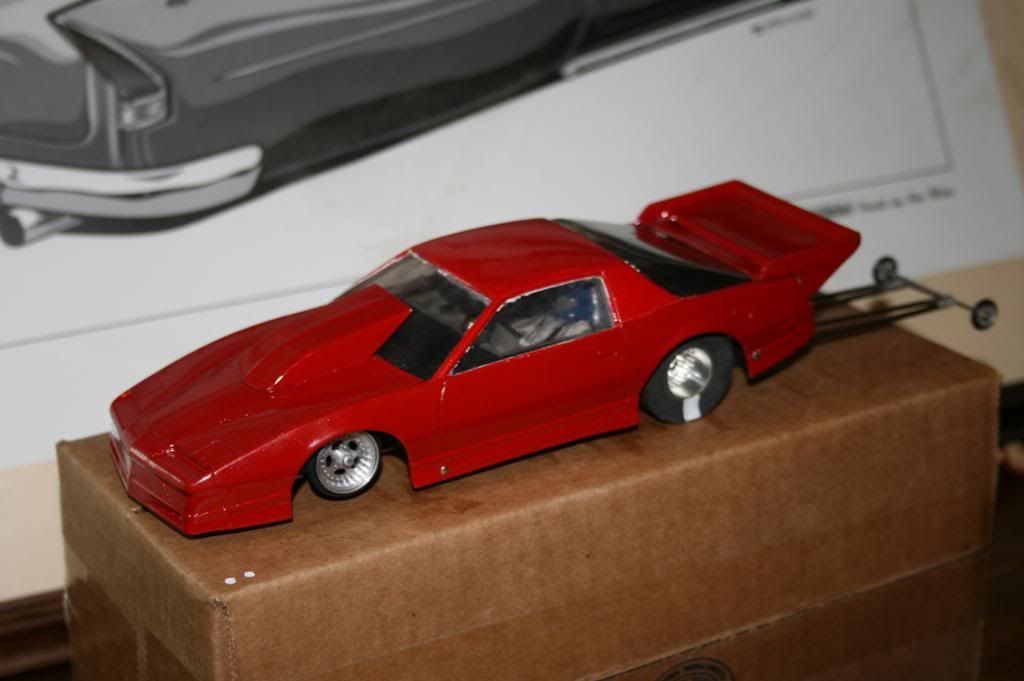 Last edited by Juggler (5/29/2013 9:20 pm)
---
They gave their tomorrows, for your today.